Activities
A peaceful & tranquil spot Dargle Valley Nursing Home provides a courtyard which is a central focal point in the front garden. We also have a fully enclosed garden with raised beds. The car parking facilities are flood lit providing excellent security. Fully enclosed back garden with raised beds. Most of the bedrooms have doors with direct access to the gardens. Our residents have the choice weather permitting to use the gardens for strolls & sitting out enjoying the sunshine. We often have afternoon tea in the garden.
Entertainment
Dargle valley Nursing Home has a dedicated activity co-ordinator who facilitates a variety of meaningful activities. These include creative art, gentle exercise, movie days, quizzes, beauty treatments & special events for birthdays, Easter & Christmas.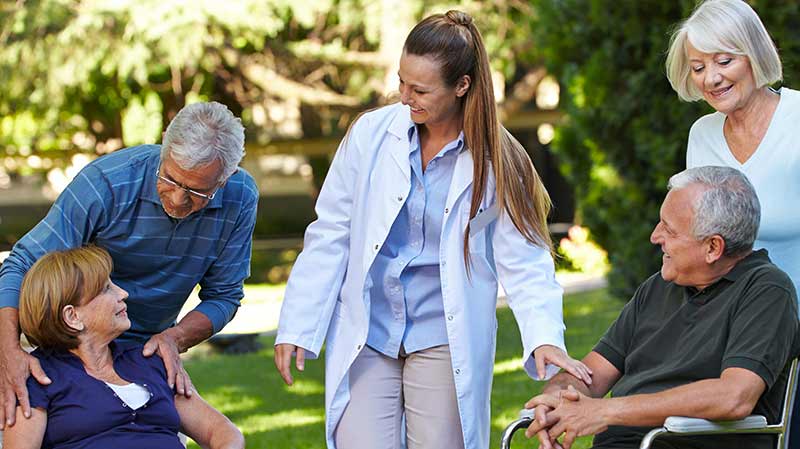 Catering
Healthy eating is essential in people's lives – as is eating food that you enjoy. To ensure that we meet both ends of the spectrum, our cook has developed menus that are tasty, enjoyable and nutritious.   They also provide variety and choice.  Only prime meat, fish, poultry are used in the preparation of meals together with a wide range of fresh fruit and vegetables. Meeting special dietary needs and accommodating favourite meals is also catered for to all individual needs. The aromas in Dargle Nursing Home at meal times are fabulous.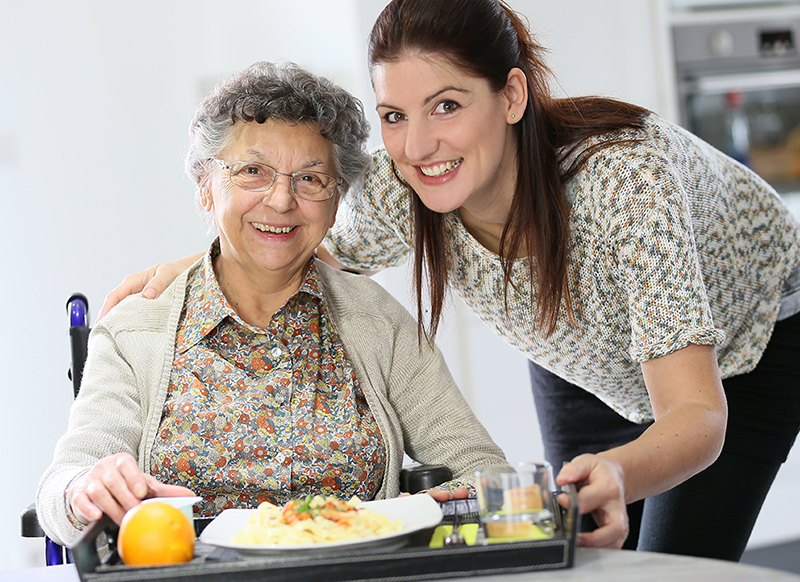 Pastoral Care
We have good on-going relationships with the local Catholic & Church of Ireland ministries and all requests and requirements for residents are catered for where possible.
Regular Visiting Services
Hairdresser: Feeling good is often enhanced by looking good. Chiropody: It is said if you have happy feet you will have a happy face. This service is further complimented by visits from Physiotherapist: Optician: Clergy: Laundry: